项目名称:廿七禾尚餐厅空间设计
设计:大田作物
联系邮箱:dtzwgood@163.com
项目设计 & 完成年份:2017-2018
主创及设计团队:大田作物
项目地址:北京市三里屯那里花园
建筑面积:150m2
摄影:夏至
合作方:诺亚方舟建筑装饰工程有限公司
客户:廿七尚禾

Project name: KHOSHA Spatial Design
Design: DTZW
Design year & Completion Year: 2017-2018
Leader designer & Team: Li Xibin DTZW
Project location: BEIJING
Gross Built Area (square meters): 150m2
Photo : Xiazhi
Partners: Noah's ark decoration
Clients: KHOSHA
简介 | Introduction

我们把空间当作一个有趣的故事容器。这个项目结合兰州独特的地域性格特色和美食文化。在空间处理上,希望把具有地域属性的文化与新增的设计,自然地融合到原有空间。让整个改造过程像是自然生长出来一样。

We regard space as a container for interesting stories. In this project, we combine Lanzhou's unique regional character and food culture. We naturally integrate the regional culture and newly added designs into the original space, making entire renovation process be like naturally growing out of it.
▼建筑外立面,elevation of the boutique

▼室外透视,exterior view
概念 | Concepts

让"对话"的场景感成为整个空间的叙事语言。

Make scenes of "conversations" the narrative language of the whole space.
▼室内一览,overall view of the project

▼吧台就餐区,views of bar dining area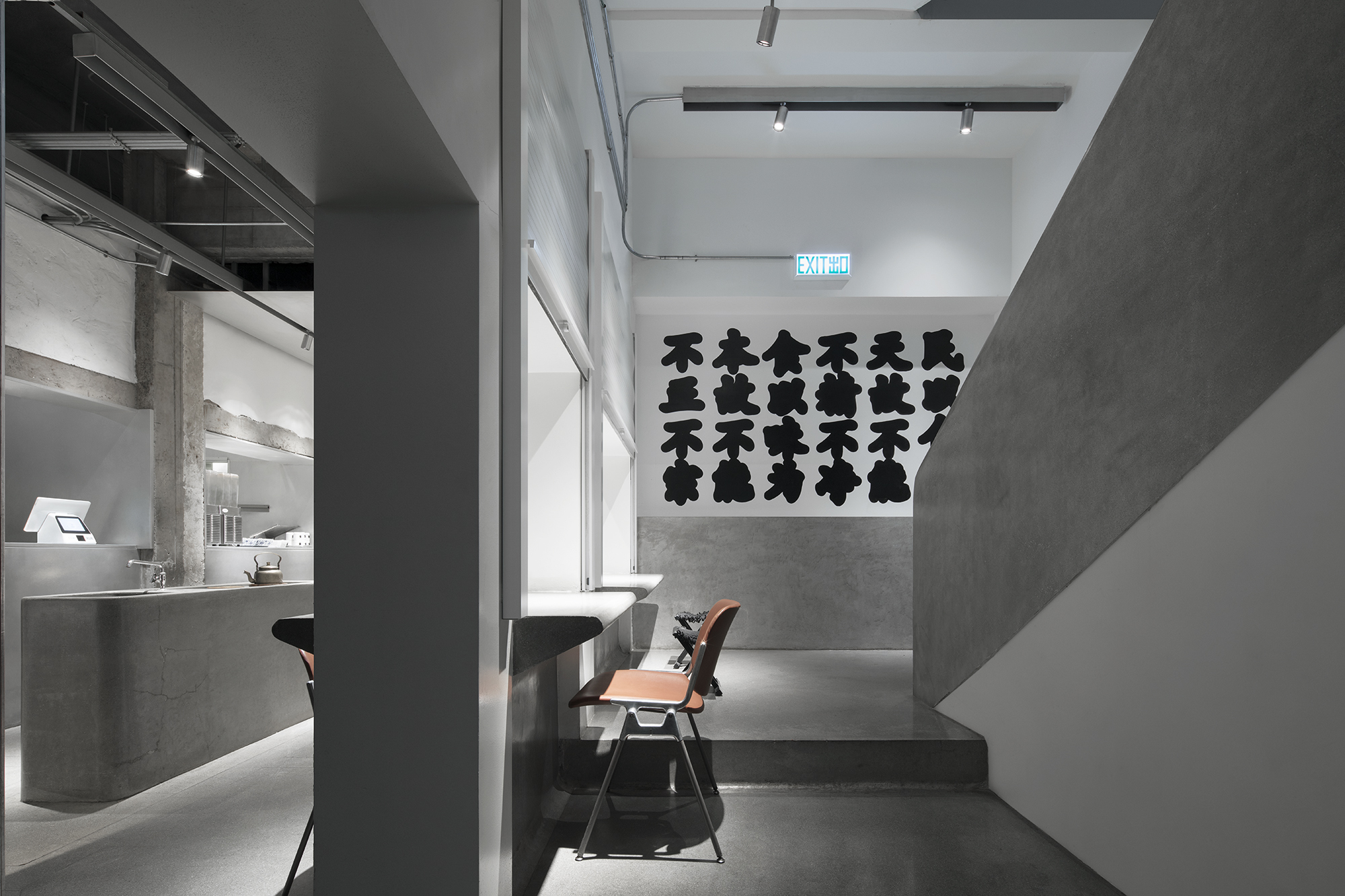 保留原有结构特色,增加耐磨的金属饰面,整体打造统一舒适的立面。

In order to create a unified and comfortable overall effect. In interior design, the original structural features are retained and wear-resistant metal finishes are added.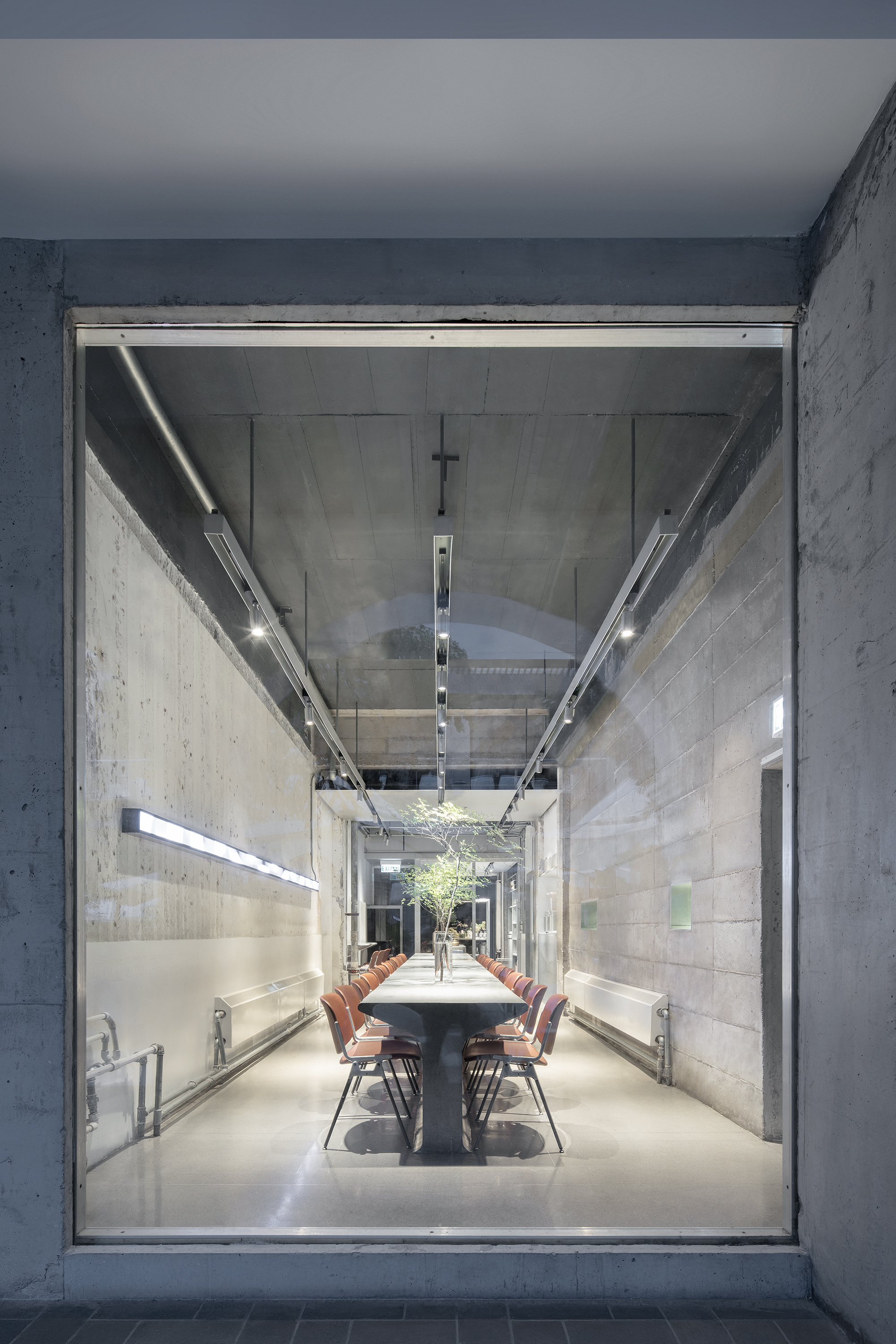 对话的形式 | Means of Dialogues

在反复的试验和对比中,长条桌不仅最完美的贴合空间的形态,而且大尺度的桌面也增加了更大的包容性和可能性。不同食客之间因为吃面产生一定程度的交集。大桌子的交流方式会更加还原兰州当地的饮食和文化现象。

In repeated trials and comparisons, we find that the long table fits perfectly into the shape of the space, and the large-scale desktop adds great inclusiveness and possibilities. During meals, some interactions may happen between different diners. The exchanges at large tables will vividly show local diets and Lanzhou's culture.

▼对话分析图,the dialogue diagram
▼桌子的生长,the growing of desks

▼平面图,floor plan

▼轴测图及空间细节透视,axon and detail perspectives